16th Annual International Research and Practical Conference "Digital Century of Culture"
02.08.2017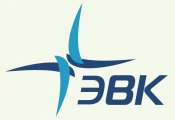 The Ministry of Culture of the Russian Federation, the Russian State Library and the Russian Association of Digital Libraries (NPP "ELBY") are inviting you to participate in the 16th Annual international research and practical conference "Digital Century of Culture" which takes place 18 – 22 September 2017 in the city of Perm.
The "Digital Century of Culture" conference is traditionally directed to establishing specific trends of informatization for institutions of different branches of culture, science and education, to viewing offers of leading IT companies in the sphere of computer and information technologies; to revealing prospects of storing, processing, systemizing and search of information, and to discussing matters of preserving cultural heritage and providing wide access to it.
The main theme of the conference in 2017 was defined as "Electronic libraries and resources".
The speeches and discussions of the conference events are planned to be devoted to the following problems:
National Digital Library;
System of acquisition of legal deposit copies of printed editions in the electronic form at the Russian State Library;
Registration of rare and valuable books;
Stocking libraries with electronic resources;
Copyright;
Electronic resources for science, education and culture;
Complex automation of libraries;

Preservation of cultural heritage

.
We are looking forward to seeing you!
Feel free to contact our Organizing Committee:
tel.: +7 (903) 586-75-43