News and events
8 August 2019
Annual Caucus of Heads of Federal and Central Regional Libraries of Russia
22—23 October 2019, in Moscow there is held the annual caucus of heads of federal and central regional libraries of Russia.
More...
25 July 2019
"Obnaruzheniye Zaimstvovaniy 2019"
Dear colleagues, We are happy to invite you to take part in the international research and practical conference "Obnaruzheniye Zaimstvovaniy 2019" ("Revealing Plagiarisms 2019"), 24 – 25 October, Moscow.
More...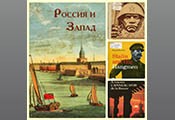 We are ever glad to inform you that the RSL Internet store of services is progressing in raising quality of our services and in broadening their spectrum. Now you are welcome to buy the redundant editions written off the collections of the Russian State Library.